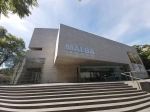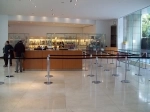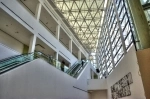 Latin American Art Museum of Buenos Aires. Buenos Aires - ARGENTINA
The Malba (Malba) - Costantini Foundation was founded in September 2001 with the aim of collecting, preserving, studying and disseminating Latin American art from the early twentieth century to the present. It is a private nonprofit institution that preserves and exhibits an estate of about 400 works by leading modern and contemporary artists from the region. It combines a calendar of temporary exhibitions, with stable display of its institutional collection, and functions simultaneously as a plural production of cultural and educational activities. It offers film screenings, literature and design and carry out a task of education through programs aimed at different types of audiences. In May 2007, the Malba was declared Site of Cultural Interest by the Legislature of the Autonomous City of Buenos Aires. In November 2008, he received the Konex Platinum Award for Best cultural organization in the last decade.



Member of the Museum Mile Party (Palermo), the Museum of Latin American Art (Malba) is one of the most interesting of the city houses the art collection of Costantini Foundation, with about 400 works (paintings , sculptures, prints, photographs and objects) of great Latin American artists of the twentieth century. The modern building that houses the Malba, clad in limestone and with large areas of glass and steel, was conducted in 1997 by the Cordovan study Atelman-Fourcade-Tapia, winners of an international competition whose jury was composed by famous architects Norman Foster Cesar Pelli and Mario Botta. Highlights the works of Frida Kahlo, Roberto Matta, Diego Rivera, Joaquin Torres-Garcia, Antonio Berni, Jorge de la Vega, Tarsila do Amaral, Pedro Figari, Lygia Clark and Guillermo Kuitca in the Costantini Collection. Also temporary exhibitions of artists from around the world are regularly presented. In the museum a cinema, a cafe, a gift shop and a library function.