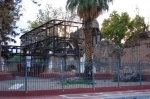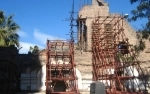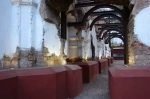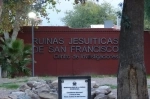 Jesuit Ruins of San Francisco. Mendoza - ARGENTINA
The Jesuit Ruins of San Francisco are located in the west corner of the Pedro del Castillo Square. The building was built by the Jesuits between 1716 and 1731. In 1767, when the Jesuits were expelled from the Spanish American territories, the church passed into the hands of the Franciscan order. In 1861 it was destroyed by a devastating earthquake.

The site was declared a National Historic Landmark in 1941. Today, here are appreciated only the ruins of the Jesuit temple, only visible remains of the ancient city of Mendoza. At the site there is an interpretation center for the rescue and conservation of their heritage.