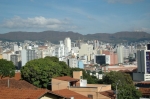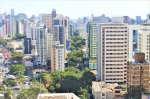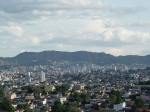 Information about Belo Horizonte
Belo Horizonte is the capital of the state of Minas Gerais and the sixth most important city in the country.
Located near the Sierra del Curral, it is one of the cleanest and happiest cities in the country, being a symbol of modernity, environmentalism and economic growth.

Belo Horizonte is also an excellent starting point for those who wish to visit the historic cities of Minas Gerais: Ouro Preto, Diamantina, Mariana, Tiradentes and São João Del Rei. Nearby there is Brumadinho, where Inhotim is, a large open-air museum that has one of the most expressive collections of contemporary art in the world.

The Metropolitan Region of Belo Horizonte, formed by 34 municipalities, has a population of around 5,500,000 inhabitants.