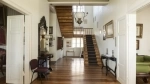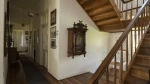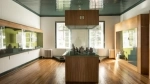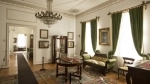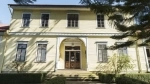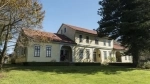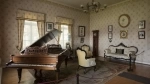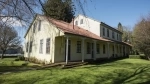 Anwandter House. Valdivia - CHILE
Valdivia Province has been logging since pre-Columbian period. The wood was its principal export product since the Spanish Conquest, the area s fine product supplying heading to Chile and Peru. It is therefore natural wood construction is widely developed in the area. From this material were the homes of Hispanic settlers, and wood were also German immigrants who settled in the place from mid-nineteenth century. They used the resources of the place, but printed on a new style buildings, neo-classical house Anwandter which is a very good example.



Carlos Anwandter is an example of entrepreneurship and tezonero of these early German settlers in southern Chile. After arriving in Valdivia in 1850, became owner of land in the Isla Teja, where he established a brewery that gave his family and very prosperous area. On premises built in the 1860s home, which is a simple volume and sober. The structure, two-story wood is oak and is built on stone foundations. At its west façade displays a arcade hall, traditional in the area since the Hispanic period. The roof is gabled and covered with galvanized iron.



Anwandter house is currently owned by the Universidad Austral de Valdivia, who made her a careful restoration. It works in the house a Historical and Archaeological Museum of great interest, among other things presents a sample of household effects that account for the styles of houses Valdivian from eighteenth to the twentieth century.