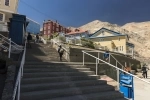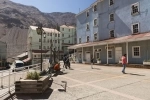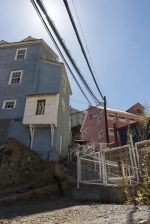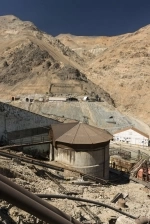 Sewell. Rancagua - CHILE
Sewell was a Chilean mining town, located in the Cordillera de los Andes. It was declared a World Heritage Site by Unesco in 2006, because of its incalculable historical and cultural value for Chile and the world.

It is located in the heart of the Andes Mountains at 150 km. of Santiago and only 64 km. of Rancagua.

In 1904, the construction of El Establecimiento began to house the workers of the El Teniente mine, curiously the city began to be built before the approval for the exploitation of the mine that was approved the 29 of April of 1905. I called Sewell in March 1915 in honor of Barton Sewell who was a mine executive who supported the work of the Braden Copper Company (former owners of the mine) to encourage operations in Chile.

It was so within reach of Sewell that in 1907 began to construct a railroad to join Sewell with Rancagua, construction that lasted until 1911.

In 1967, the Chilean state bought 51 of the shares of Braden Copper Company that marked the beginning of the program denominated Copper Naonalization.