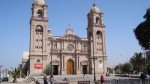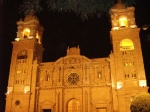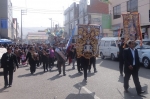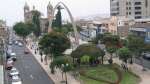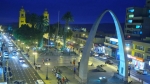 Information about Tacna
Tacna is a city in southern Peru, near the border with Chile. It is located on the banks of the Caplina River, in a small valley in the middle of the Peruvian coastal desert. It is the tenth most populated city in Peru and housed in 2015 a population of 320,240 inhabitants.

It is a land of deserts and fertile valleys, between the coast and the mountains, that draw a singular landscape. Its past goes back to the cave paintings of the Toquepala Caves. Further on, important scenes of the Pacific War would take place on this land. Its beaches have calm waves. Its thermal waters and lagoons are located in the lower part of the Andes Mountain Range.

Its extensive vineyards produce wines and piscos for export with generosity. Tacna is a national pride.