DAY 1:
07:30 We will start the program from your hotel to continue until the end of Cajon del Maipo, just 9 kilometers from the border with Argentina, where we can get beautiful views of this glacial valley.

Once arrived at the Sector of Morales, we will enter our 4x4 to reach the Valley of the Arena, in this Glacier Valley we will climb in our vehicle as high as possible, to continue in Trekking approximately 2 hrs. until the Morado Glacier, where next to the lagoon of this one we will eat a snack to regain strength and return to the jeep.

Already in the car, we will go further into the mountain range, to go to Baños Colina where we can enjoy excellent thermal baths with temperatures from 16 º to 60 º, while our guide prepares a delicious country lunch Ruta Chile style. br>
Finished the Lunch we will go to the refuge, which will be Red Plate or German Refuge



In the afternoon we will return to Placa Roja." />

DAY 2:
Our day will begin at 08:30 with a delicious breakfast to go to the famous reservoir of Yeso.

In the Yeso reservoir they will have unbeatable views, we will cross the entire reservoir to get further into the mountain range to reach the Termas del Plomo.
In this place you can bathe or continue to know more of the Andes until the "Laguna de los Patos", a small cordilleran lagoon surrounded by wild grass, whose icy waters will challenge you to bathe.

In the afternoon we will return to Placa Roja.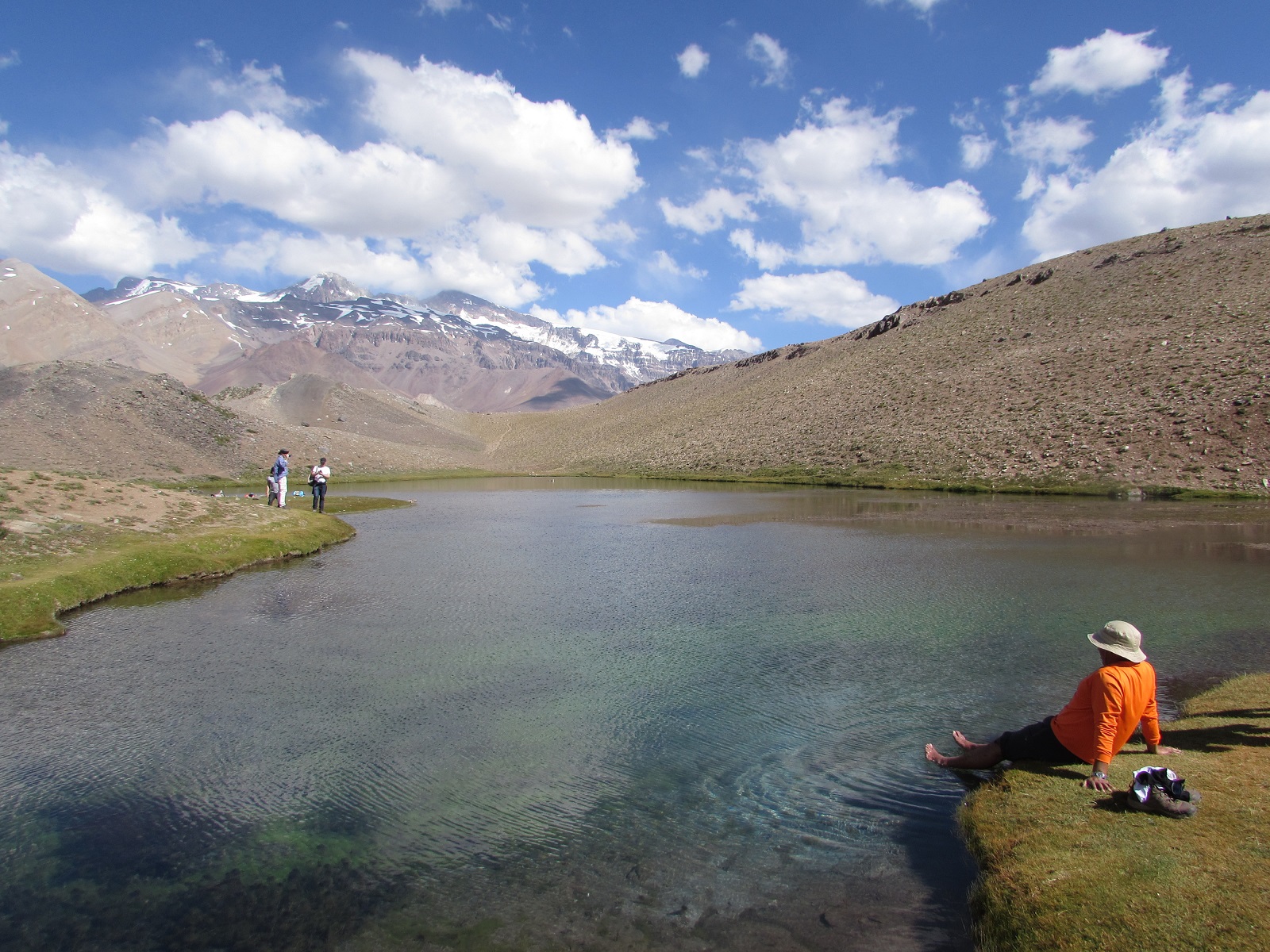 DAY 3:
Return to Santiago:
After breakfast we will return to Santiago to your Hotel, or Airport