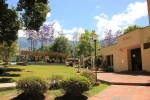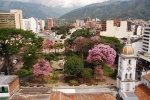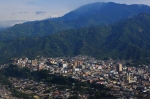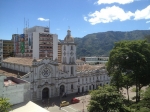 Information about Ibague
Ibagué is a city in western Colombia known for its musical heritage and located in the center-west of Colombia, on the Central Cordillera of the Andes between the Combeima Canyon and the Magdalena Valley, near the Nevado del Tolima. It is the capital of the department of Tolima. It is located at an average altitude of 1285 m.a.s.l.

It was founded on October 14, 1550 by the Spanish captain Andrés López de Galarza, which makes it one of the oldest cities in America. Being a capital city, it houses the Government of Tolima, the Palace of Justice, the Municipal Palace, the Departmental Assembly, the Attorney General's Office, and is the main political, industrial, commercial, cultural, financial and tourist epicenter of the department. .

Climate: Ibagué has a tropical climate and has a significant amount of rain during the year. The temperature is on average 21.1 °C. Precipitation here averages 1976 mm.

Traditional holidays
One of the most recognized cultural events in Ibagué is its Folkloric Festival that takes place every year, in June, on the eve of the San Juan and San Pedro festivities. On these dates, the city dresses up for a party, the squares and parks become the best music venues where people dance to the sound of traditional Andean rhythms: sanjuaneros, bambucos and corridors.