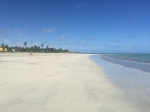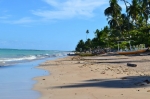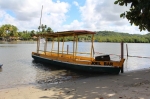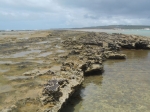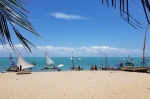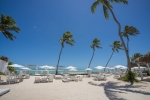 Information about Maceio
The city of Maceió is located in the state of Alagoas and is its capital. It is well known for its stunning beaches and multiple lagoons.
It has an average height of 7 meters above sea level, with an average temperature of 28 ° C. The city is located between the Atlantic Ocean and the Mundaú Lagoon, which has great economic importance for the fishing villages that live on its coasts.
Maceió has a developed tourist infrastructure, with hotels of various categories, inns and lodges, much of which on the seafront. On the beaches of Pajuçara, Ponta Verde and Jatiúca, there are restaurants and kiosks (beach bars) on the seafront (many with live music) that serve seafood-based dishes. One of the local delicacies is the sururu, shellfish similar to the mussel characteristic of the region that is worth appreciating.