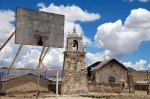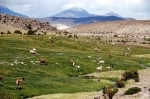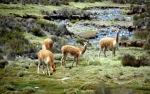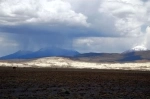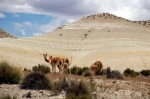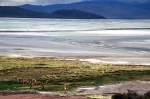 Las Vicunas National Reserve. Putre - CHILE
Las Vicuñas National Reserve is located in the I Region, Province Parinacota Putre Commune, has an area of 209,131 hectares.



Its large surface is characterized by extensive plains and steep reliefs emphasize the hills where Arintoca and Puquintica. The reserve area covers diverse plant communities such as bogs, grasslands, creeks SIT and appreciate plants and forests of queñoa pulvinar.



Access roads

To access the Reserva Nac Vicuñas should take the CH-11 Carretera Internacional Arica (Chile) - La Paz (Bolivia), which is passable throughout the year, then be directed along Route A-235 longitudinally across the reservation and allows communication with adjacent protected areas and towns of the area consists of a dirt road of fair quality that, while passable, is for use by vehicles adapted to adverse conditions so it is recommended to go in vehicles four-wheel drive or high.



Tourist information

In the Reserve there is only Nac Vicuñas ranger office CONAF, which has a capacity of accommodation for 8 people. In the Reserve, only in the town of Guallatire there is a rustic restaurant. Outside this, in Chucuyo Putre there are restaurants and has a hostel, residential and restaurants.