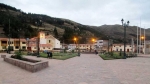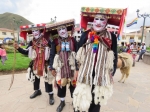 Information about Combapata
Combapata is a small town at 110 kilometers south of Cusco.
It has around 5500 inhabitants and is under the administration of the regional government of Cusco.

Combapata lately has had a great popularity, since it is an almost obligatory step for those who want to visit Palcoyo, where is the Cordillera de Colores.
Combapata has a temperate climate and is located around 3500 meters above sea level.