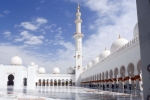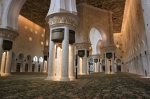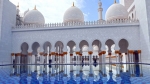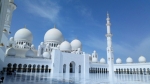 Information about Abu Dabi
Abu Dhabi or Abu Dhabi is the capital and second most populous city in the United Arab Emirates.
Abu Dhabi hosts important offices of the federal government and is the seat of the Government of the United Arab Emirates as well as headquarters of the Emirati royal family.

Abu Dhabi owns 9 of all the worlds oil reserves (98.2 billion barrels) and almost 5 of the world s natural gas consumption (5.8 trillion cubic meters), the great wealth of hydrocarbons of the United Arab Emirates (UAE) gives it one of the highest GDP per capita in the world.

Weather
Sunny and blue skies predominate throughout the year. The months from June to September are usually hot and humid, with temperatures whose average exceeds 40 ° C. At this time, isolated sandstorms can occur, which in some cases reduce visibility to a few meters.