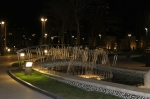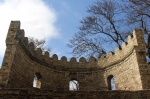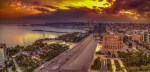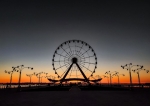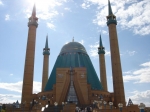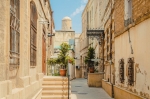 Information about Baku
Baku is the capital and most populous city of Azerbaijan, the Caspian Sea and the Caucasus. It is located on the southern coast of the Absheron peninsula, which is projected in the Caspian.
Baku is divided into eleven administrative districts (raions) and 48 municipalities. Among these are the municipalities of the Baku Bay and Neft Da lar islands built on stilts in the Caspian Sea, 60 km from Baku.

  It is famous for its ancient, medieval and walled center, where the Shirvanshahs Palace is located, a large royal complex, in addition to the iconic Maiden stone tower. Among the contemporary emblematic places is the Heydar Aliyev center, designed by Zaha Hadi, and the Flame towers, 3 pointed skyscrapers that are covered with LED screens.