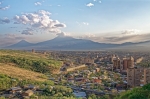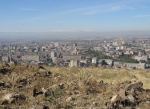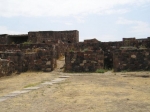 Information about Yerevan
Yerevan is the capital of Armenia and is characterized by its great architecture of the Soviet era.
Its surface is 227 km, being a special administrative division, different from the marzes in which the country is divided.

It is a city founded in 782 B.C. west of what is now Armenia, at the eastern end of the Ararat plain and on the banks of the Hrazdan river.
After World War I it became the capital of the Democratic Republic of Armenia and increased its population with the arrival of thousands of survivors of the Armenian genocide, expanding further in the twentieth century by becoming the capital of one of the fifteen Republics of the USSR, the RSS of Armenia.